Take Action Now
Support HB 250 for More Scholarships
House Bill 250, introduced by Speaker of the House Mike Turzai, aims to increase funding for the EITC (Educational Improvement Tax Credit) and OSTC (Opportunity Scholarship Tax Credit) programs.
HB 250 will:
Increase the amount of tax credits available under EITC by $50 million (to $175 million)
Increase the amount of tax credits available under OSTC by $25 million (to $75 million)
Result in millions of dollars in scholarships for Jewish day school children throughout Pennsylvania
Please urge your representatives to support HB 250 to provide increased funding for these vital scholarship programs.
Ongoing Advocacy
Safe Schools
Security is of utmost importance for Jewish day schools. Teach PA is working with schools to maximize all available funding and increase funding levels.
EITC/OSTC
Teach PA fights to secure state funding for nonpublic schools and to encourage advocacy and civic engagement in Jewish communities across the state.


Securing Local and State Funding for All Our Children
Teach PA is the only Jewish group in the state focused exclusively on day school advocacy. By working directly with school leaders and parents, Teach PA assesses needs and communicates on behalf of the schools with coalition partners and legislators. Teach PA values the work of partner organizations, both in and out of the Jewish community.
Our Accomplishments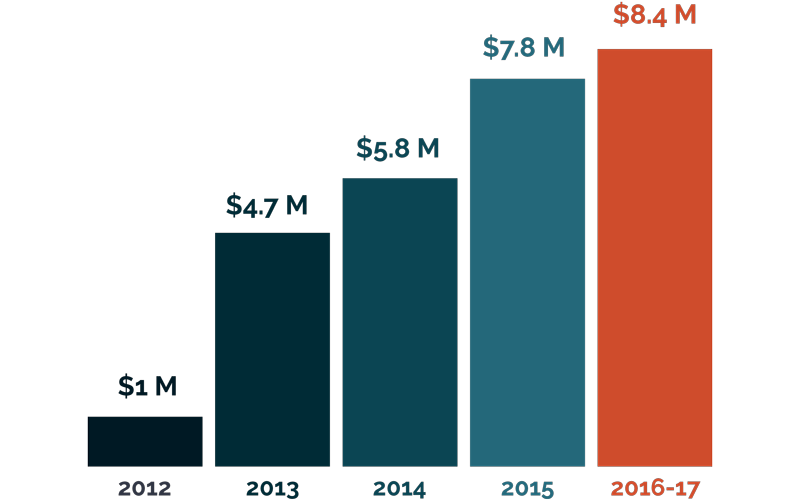 Amount of money greater Philadelphia's day school students received through EITC
$27.7 million dollars received by greater Philadelphia's day school students through the Educational Improvement Tax Credit since 2012
Advocated for the $50 million Opportunity Scholarship Tax Credit Program (OSTC), helping 22% of Jewish day school students in Pennsylvania receive a tax credit scholarship
Increased funding for school safety from $500,000 to $8.5 million through the passage of Senate Bill 10
$40,000 grants awarded to three private schools – all of which are Jewish – to hire a school police officer
"We are very grateful to have been awarded this grant and thank Teach PA for guiding us through the application process."
Our Staff
Contact
2100 Arch Street, 4th Floor
Philadelphia, PA 19103
717-798-6076