You can do something about the security and tuition crisis.
Meet the elected officials who are making a difference.
Click here to sign up for the December 10 Legislative Breakfast.
Current Action
More than $20 million in state scholarships sends 2700 Jewish children to Florida Day Schools and Yeshivot
Teach Florida just announced that 2700 Jewish children are attending day schools and yeshivot across Florida this year on tax credit and special needs scholarships. Valued at more than $20 million, this is a $4 million increase in scholarship funding from last year.

"These scholarships are making it possible for more children to receive the quality secular and Jewish education offered by our schools," said Mimi Jankovits, Executive Director of Teach Florida.

"About 40% of our students at Yeshiva Elementary School are benefiting from the tax credit scholarships," said Rabbi Chaim Friedman, YES Director of Development. "This program greatly increases our ability to absorb a wider and more diverse student body as a result of the added resources the parents now possess."

Teach Florida advocated for the recent increase in the per pupil amount of the tax-credit scholarships, which now run from $6400 for elementary students to $6900 for high-schools students from low-to-moderate income families. Past advocacy efforts resulted in dropping the public school attendance requirement and increasing expanding income eligibility requirements.

"Teach Florida's commitment to more affordable and safer nonpublic schools has resulted in more than $69 million in scholarships and security funding since 2011," said Dr. Allan Jacob, co-chair of Teach Florida. "We will continue to advocate for these and other programs to help our families and schools at our December 10 Legislative Breakfast and in the upcoming legislative session."

Teach Florida is committed to advocating for security funding, strengthened scholarships and funding for programs to enhance the education and security of nonpublic school students.

For more information, contact Mimi Jankovits, Executive Director, Teach Florida at mimij@ou.org.
Voter Registration
Florida voter registration is now online! Click here to register today.
Ongoing Advocacy
Tax Credit Scholarship Programs
Teach Florida supports this year's proposed expansion of the tax credit scholarship program for low-income students and the Gardiner and McKay scholarships for special needs children. 2,743 Jewish students are currently attending Jewish day schools and yeshivas on these programs, out of 136,879 total Florida scholarship students.
Security
Teach Florida works with schools to maximize all available funding and increase funding levels for security.
Maximize Government Funding
Teach Florida helps schools navigate government programs and applications to make sure they receive the funds they are due. Our staff meets with school administrators and boards to review programs. Our goal is to make sure our schools receive the federal, state and local funds available to them.
Our Accomplishments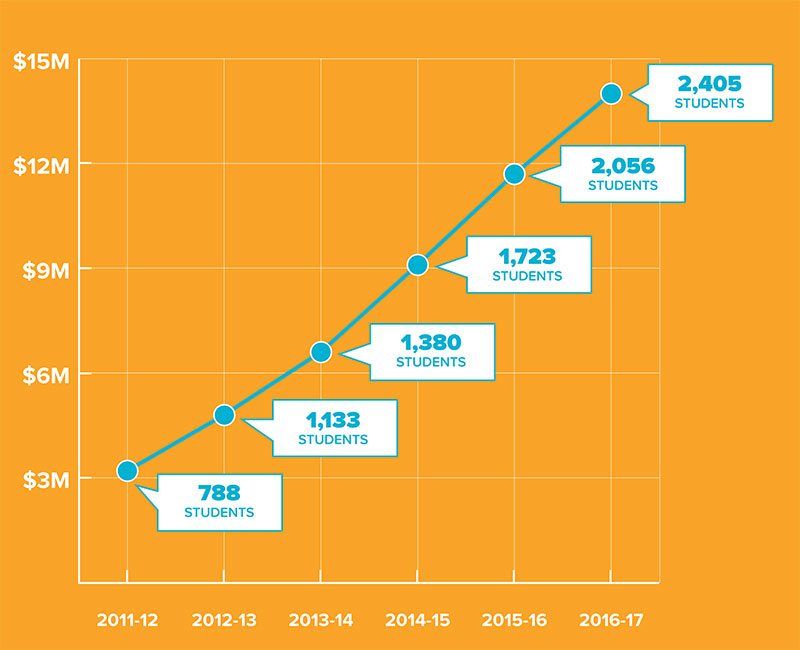 $17 million in state scholarship funds for 2,743 Jewish students for 2016-17
28% of Florida's Jewish students are learning in day schools and yeshivas on state mandated scholarship programs
$49 million in scholarships since 2011
Advocated for successful expansion of tax credit scholarship eligibility and elimination of public school attendance requirement
Click here to see our leadership
Dr. Allan Jacob, Founder and Co-chair
Daniel Adler, Co-chair
Steven Jacoby
Evelyn Katz
Moshe and Yaffa Popack
Lisa Baratz
Click here to see our member schools
Beth Emet Elementary School
Brauser Maimonides Academy
Hadar High School for Girls
Katz Hillel Day School of Boca Raton
Katz Yeshiva High School
Rabbi Alexander S. Gross Hebrew Academy
Sha'arei Bina Torah Academy for Girls
Torah Academy of Boca Raton
Yeshiva Elementary School
Yeshiva Toras Chaim Toras Emes